The Cove Tea Company
Regular price
Sale price
$14.00 CAD
Unit price
per
Sale
Sold out
Experience the allure of our Spicy White Guava tea blend - a hand-blended masterpiece that's sure to delight your senses with every sip!
Crafted using the finest White Peony tea leaves, our Spicy White Guava blend is infused with the sweet essence of tropical guava, creating a unique and exotic flavor profile that's both enticing and refreshing. The tea's rich aroma will awaken your senses, while the sharp finish adds a satisfying kick that will leave you wanting more.
With its light color and pleasant taste, Spicy White Guava is the perfect tea for any occasion. Whether you prefer it hot or iced, this tea is versatile and easy to prepare, making it a great choice for busy mornings or relaxing afternoons.
Our Spicy White Guava tea is hand-blended using only the highest quality ingredients, sourced from the best tea estates and farms around the world. We take pride in our commitment to ethical and sustainable practices, ensuring that you receive a product that's both delicious and environmentally responsible.
Experience the exotic flavors and aromas of Spicy White Guava tea and take a journey to a tropical paradise with each sip. This tea is the perfect addition to any tea lover's collection and is sure to become a favorite in no time!
Ingredients

Organic White Tea, Organic Ginger, Organic Marigolds, Organic Raspberries, Natural Flavours
Share
View full details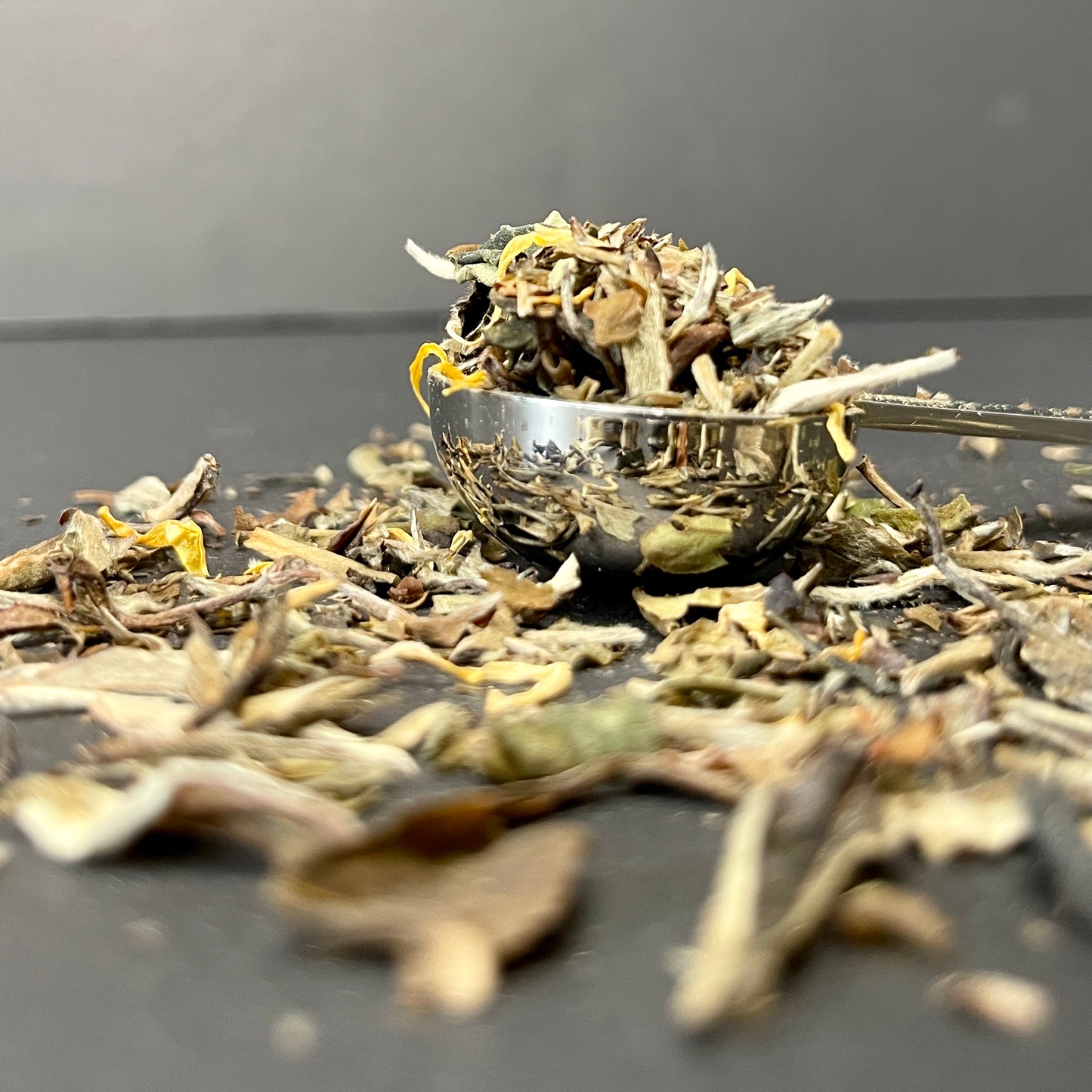 Another Favourite
Spicy White Guava is one a tea I enjoy having at night before bed when I am looking for a cup of tea.
Spicy White Guava
While this tea is amazing hot, I actually prefer it cold. I get alot more of the flavors drinking it cold.