The Cove Tea Company
Regular price
Sale price
$12.00 CAD
Unit price
per
Sale
Sold out
Rise and shine with Zen Sunrise, our organic blend of select black and green teas infused with delicate jasmine blossoms and the sweet essence of passionfruit. This delightful tea delivers a long-lasting, sweet flavour and an astounding aroma that will awaken your senses and invigorate your soul.
Brew it hot and savor the warm, soothing embrace of every sip or let it cool down and enjoy it as a refreshing iced tea. Either way, the balanced combination of black and green tea, combined with the floral notes of jasmine and the fruity sweetness of passionfruit, will leave you feeling calm, centered, and ready to face the day.
Indulge in a moment of pure bliss with Zen Sunrise and let the worries of the world fade away.
Ingredients

Organic Black Tea, Organic Green Tea, Organic Jasmine Flowers, Natural Flavours
Share
View full details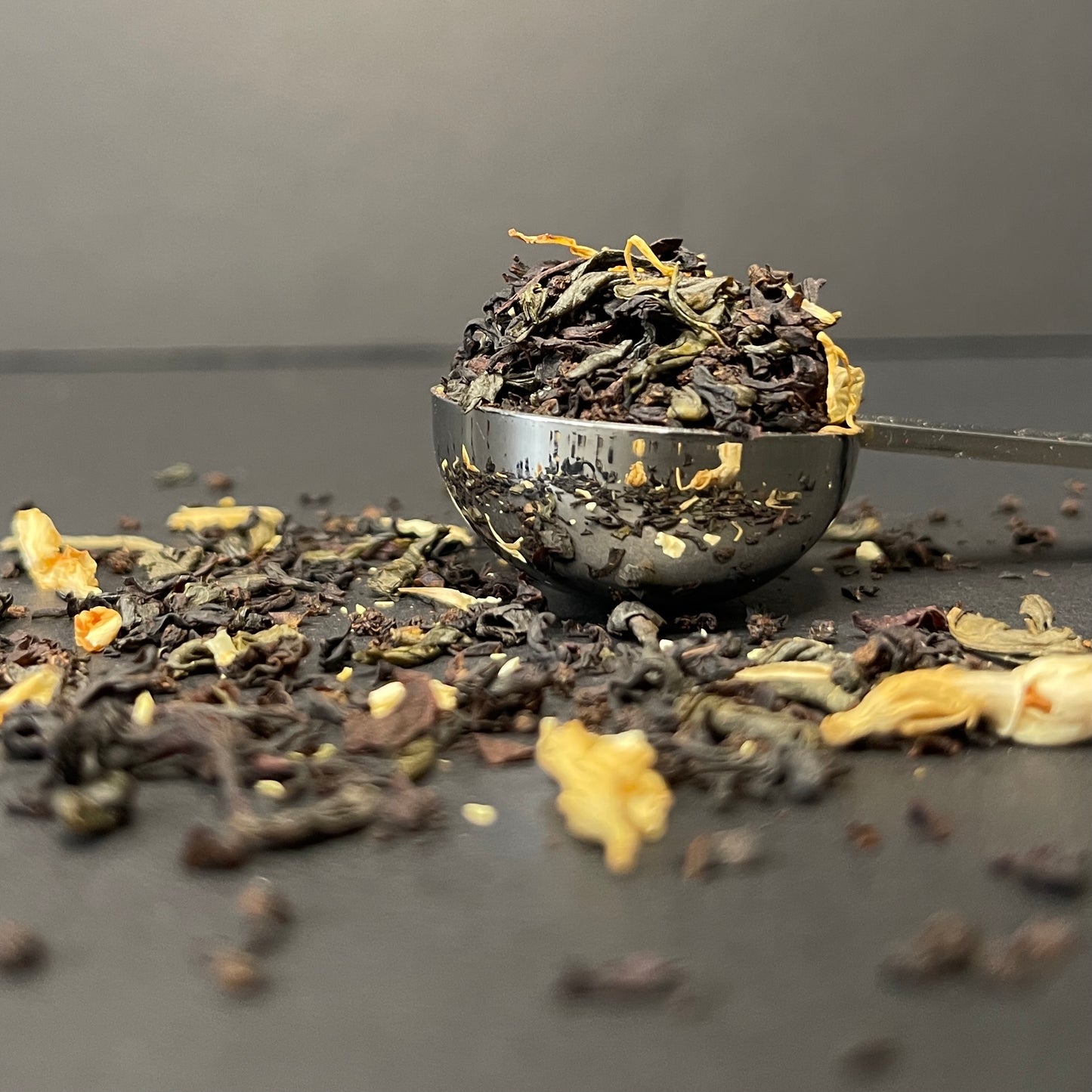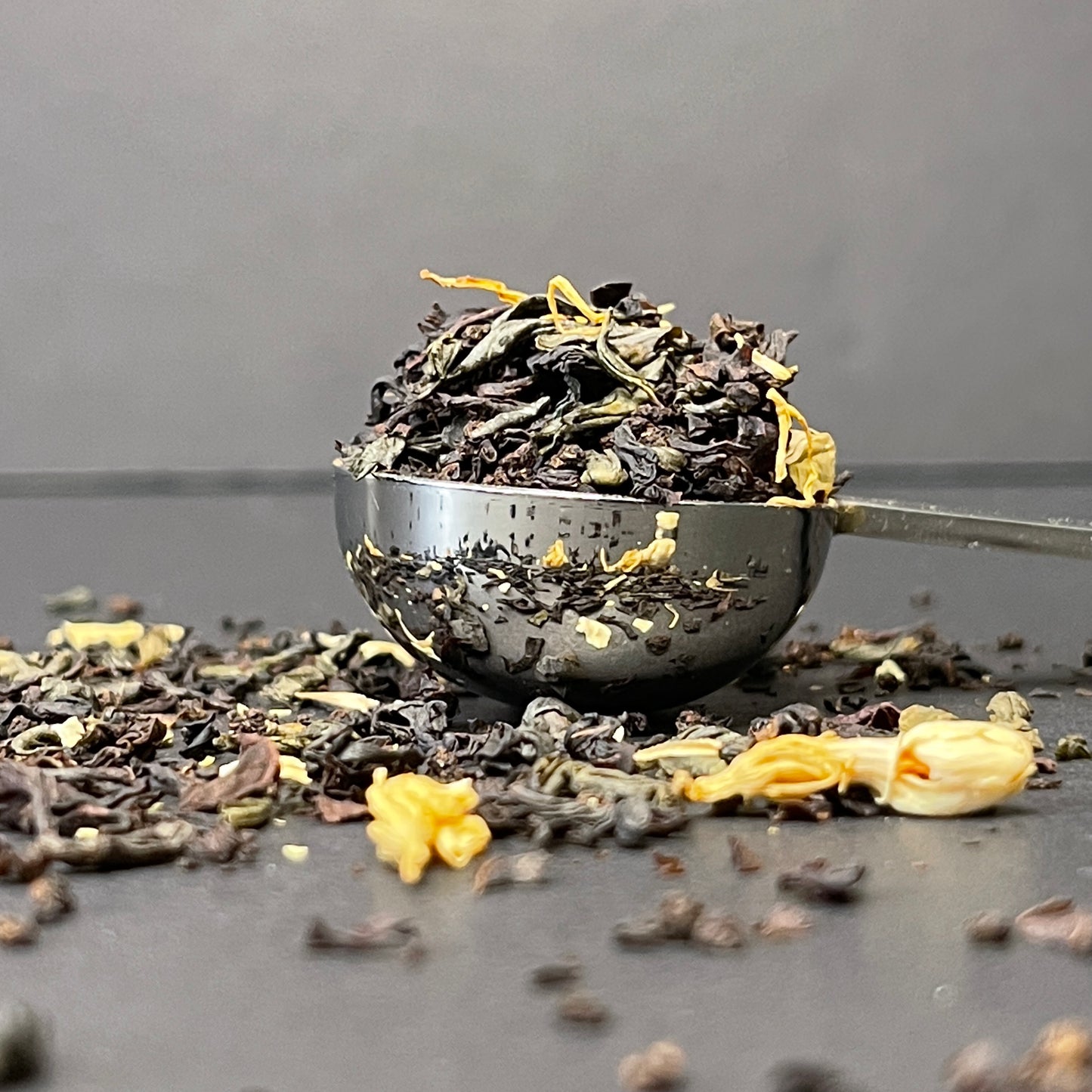 Shelley
This is an amazing blend of flavours that are delicious! Perfect hot or cold, it is one of my favourites!
Sooooo good!
This tea is amazing! I highly recommend it! Thank you to The Cove Tea Company for the excellent and fast delivery to my doorstep! I appreciate having such a great tea shop in my local area!
Yes! Zen Sunrise is an amazing blend. I'm so excited you're enjoying it. I love our home deliveries – thank you for your support!
Zen Sunrise
This is such a great summer tea, we've enjoyed it hot and cold. The flavours are so perfect for iced tea, definitely my wifes favourite currently.